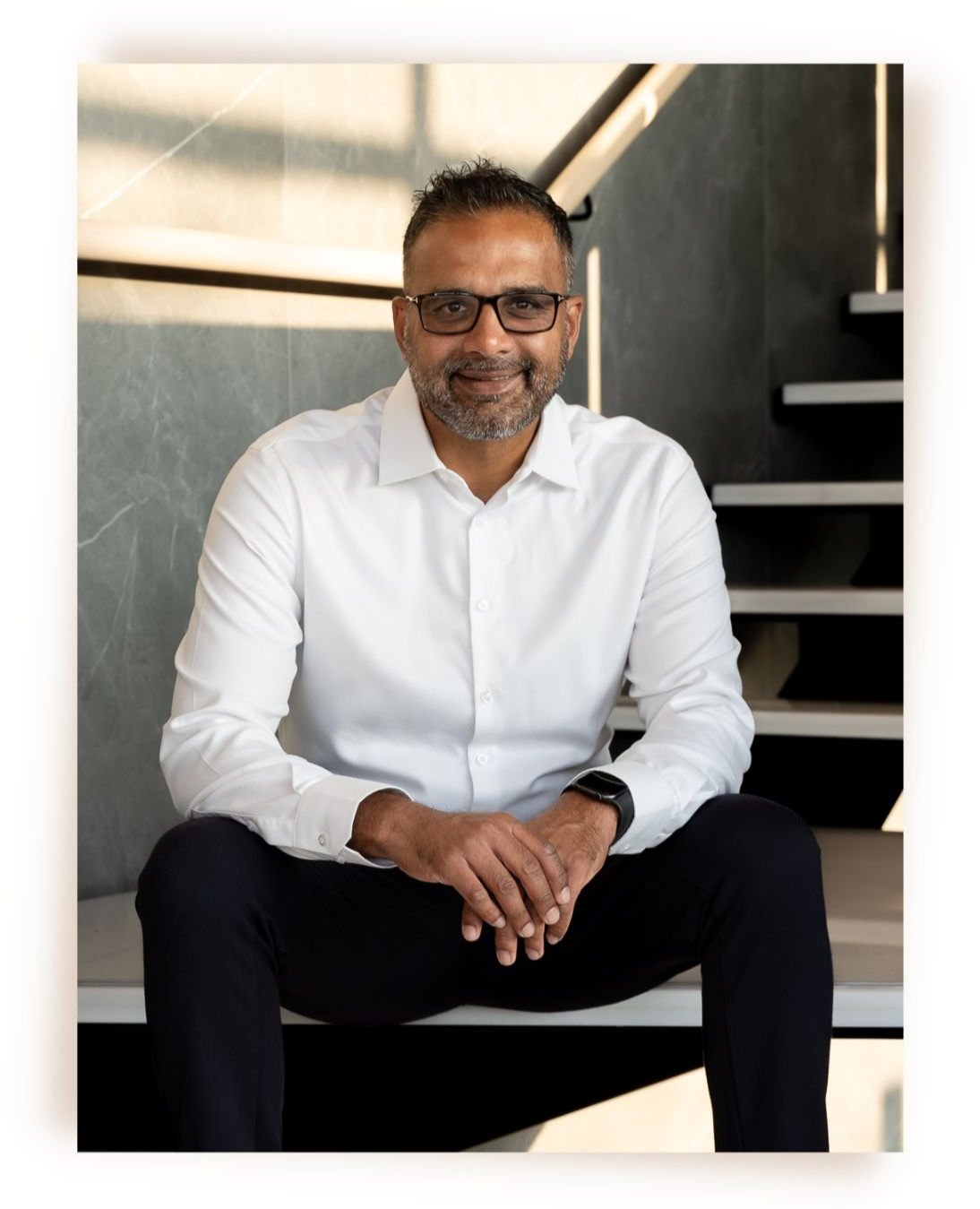 Dr Nilesh Amin, recognized dentist and Invisalign Platinium supplier in Vaudreuil
Dr. Amin earned a Bachelor of Science degree with distinction, then graduated in dentistry from McGill University's Faculty of Dentistry (2000). He was accepted into the multidisciplinary residency program at the Montreal Children's Hospital the following year, and has been in private practice ever since. Dr. Amin has a passion for learning and teaching, and uses his knowledge and clinical experience to provide his patients with cutting-edge comprehensive dental care.
As a graduate of Dawson Academy, Dr. Nilesh Amin makes full mouth rehabilitation a sub-specialty of his new practice. Dr. Amin has trained with leaders in the field to offer comprehensive and advanced dentistry services, including temporomandibular joint (TMJ) treatment. These luminaries include Peter Dawson (Florida), Frank Spear (Arizona), Stephen Phelan (Toronto), Edward Allen (Seattle), John Kois (Seattle) and Christian Coachman (Brazil).
Dr. Amin has been an Invisalign member of choice since 2008. He has treated simple to complex malocclusions. Dr. Amin and his team offer state-of-the-art treatment that has a significant positive impact on your appearance and comfort. With a lifelong interest in what's new in his field, he is committed to continuing and updating his knowledge every year, ensuring you receive the BEST in oral health care today.
Dr. Amin is a current member of the Canadian Dental Association, the Ordre des Dentistes du Québec, the American Academy of Cosmetic Dentistry and an exclusive member of DSD Global. He is also a member of Reingage's exclusive team of Invisalign dentists and the American Academy of Clear Aligners.

Follow us on the instagram
Are you ready for a consultation?